SpeedDate.com: In this dating site you  get to see and chat with your date online for 5-minutes and figure out whether or not they are right for you.
SpeedDate Profile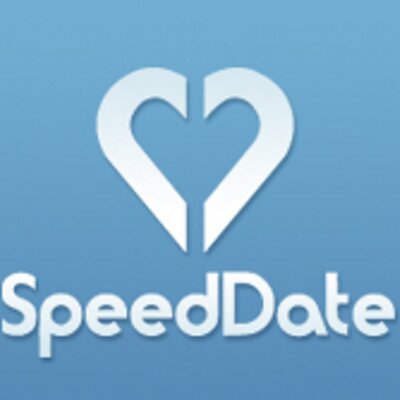 SpeedDate :This is one of the largest online speed dating websites around, with (reportedly) more than a million members, thousands of whom may be online at any given time. It's also an international website, so you can talk to people from all over the world, which is quite exciting.
SpeedDating.com was set up in 2000, so its team have a lot of experience. The site has also had the time to work out any ruffles, and it runs neatly, with few errors or gremlins in the cogs. As such it is enjoyable to use, and easy enough for amateurs to manage. 
How it Works
SpeedDate offers a unique dating concept that brings the rising phenomenon of speed dating into the on-line world.  It works this way: members join for free; they enter some basic personal information, and, within minutes, the site begins to introduce new members to compatible speed-dating partners in their area. Then, using a patented technology, members begin to embark on 5-minute "speed dates." During these speed dates, which take place over live video and audio channels, the members have three minutes to chat with one another.
If there appears to be "chemistry" after those three minutes, members can elect to continue chatting. If the speed date goes really well, members can contact one another and arrange a real-life date. Members can go on up to 15 speed dates per hour.
SpeedDate.com uses interests and activities, location, and physical attributes as criteria to help identify your ideal match. In addition, on SpeedDate.com you can connect with potential matches via chat and email. You can search for more potential matches by appearance, background and values, interests, and lifestyle.
How much does it cost?
Though there are various membership options, the typical 3-month plan has a monthly fee of $19.95, which is about average for all dating websites.
Signing up for premium services is a feature worth referencing as the pricing is significantly lower than that of the competitors and offers various price points with membership lengths. Memberships range from $9.99 per month to $47.95 annually. All membership levels include full email access and unlimited chat, both through video and instant messaging.
[ut_button color="red" target="_self" link="https://www.speeddate.com/#/register/index" size="medium" ]VISIT FULL WEBSITE[/ut_button]