OkCupid.com: OkCupid is an unusual dating site in that it allows its members to create the matching questions already pre-determined at sites like eHarmony or Chemistry
OkCupid Profile
OkCupid is a fun, interactive and highly entertaining dating site. It's a totally free matching service. OkCupid's search tools allow you to focus in on what is most important to you in a potential partner. ou can filter your searches by location, interest, background, and lifestyle characteristics. If there is something that doesn't fall under one of these categories, you can include it in a keyword search. And if all your searches are returning the same old faces, you can always switch your search to show new members only. The site also allows you to save custom searches to run at a later date.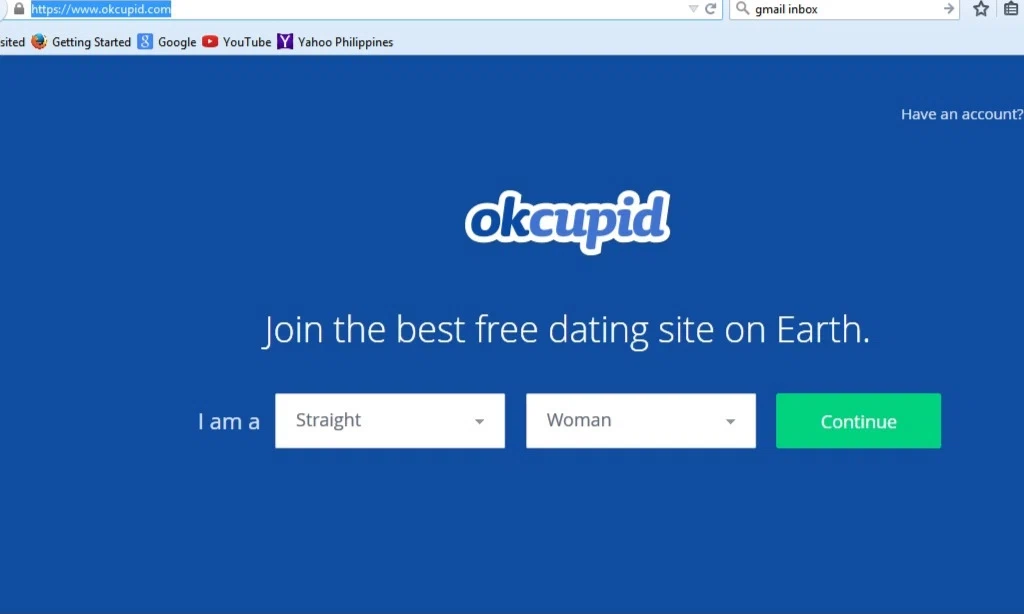 How it Works
OkCupid works with you to help you find potential matches that fit what you are looking for. The site offers a compatibility test with questions you can answer publicly or privately. You select your answer, the answer(s) you would accept from a potential match, and how important that question is to you. The more questions you answer, the better the matches that OkCupid sends to your account will be. This can be a big help if you haven't had much luck finding matches by reading profiles alone. If you want to show up on member's newsfeeds, make sure to update your profile or answer new questions regularly. Any edits to your member profile will usually land you on a compatible member's homepage newsfeeds. Membership includes access to all of the tools, quizzes and matching features after signing up – which takes no more than 30 seconds.
Other than the now-standard dating site fare (emails, instant messaging, photo galleries, journals, and search functions), OkCupid also offers its members a "QuickMatch" feature (instant matching), the ability to see exactly where you and someone else match up (i.e. you both are more literary than most people your age, or one of you is less adventurous), the option to have friends 'tag' your profile with recommendations, a list of similar users to yourself or others, and the ability (after answering a certain number of questions) to create questions for everyone else to take and match other users with.
How much does it cost?
There is no cost to use OkCupid. If you'd like access to who Starred you (either randomly by finding your profile or through the Locals feature), or if you want to turn off the "stalker" feature, you'll have to pay $69.99/12 months, USD.

Premium Extras
Members who sign up for the $4.95 per month A-List premium service enjoy an ad-free experience, photo albums, read receipts for sent messages, additional filtering options (for example, you can only choose to see four- or five-star rated people in your results), the ability to see who's rated you highly, higher placements within search results, and more. For those who'd rather browse OKCupid with discretion, the A-list membership also lets users browse profiles while keeping their traces under wraps. Normally, people are alerted when you view their profiles unless you opt to go "Invisible" in settings. Doing that also sparks a tradeoff—people can't see that you've visited, but you can't see their entire profiles.
[ut_button color="red" target="_self" link="https://www.okcupid.com/" size="medium" ]SEE FULL WEBSITE[/ut_button]