Do you know that the most marriages in US begin with online dating and  seems that those couples are happier than others who meet through common ways?
Online dating has ballooned into a billion-dollar industry and the Internet "may be altering the dynamics and outcome of marriage itself," said the study by U.S. researchers in the Proceedings of the National Academy of Sciences. The research is based on a nationally representative survey of 19,131 people who married between 2005 and 2014.
People who reported meeting their spouse online tended to be age 30-49 and of higher income brackets than those who met their spouses offline, the survey found. Of those who did not meet online, nearly 22 percent met through work, 19 percent through friends, nine percent at a bar or club and four percent at church, the study said.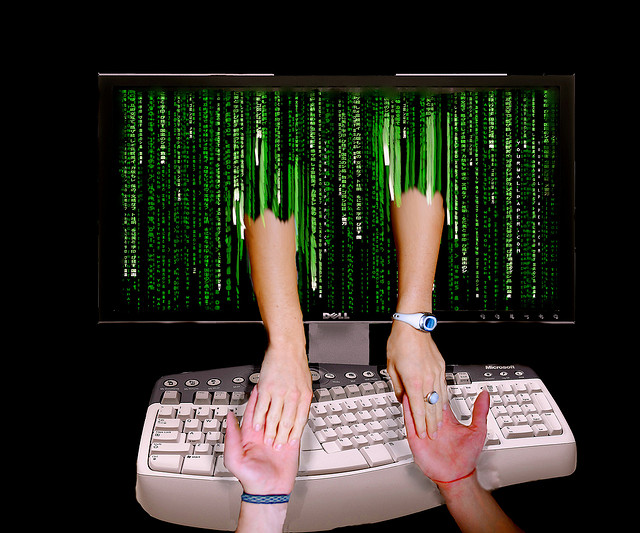 And the results of this reaserch were subversive because when researchers looked at how many couples had divorced by the end of the survey period, they found that 5.96 percent of online married couples had broken up, compared to 7.67 percent of offline married couples.
Among couples who were still married during the survey, those who met online reported higher marital satisfaction — an average score of 5.64 on a satisfaction survey — than those who met offline and averaged 5.48. The lowest satisfaction rates were reported by people who met through family, work, bars/clubs or blind dates.
 This means that online dating is nowdays an easy and convenient way to meet your significant other.  Almost 20% of marriages began online. Just be clear that these dating websites help not by finding the perfect match for you but by expanding the number of people you can meet.
These sites complement meeting people in-person or through family, friends, or church groups. If you approach the sites this way, you should feel comfortable and even hopeful using them. Also you have a better chance of meeting people with similar beliefs. The websites either match you with people based on your preferences or provide tools that enable you to do the searching yourself.
Another thing is that enables people to discuss their beliefs up front, in the first few interactions, instead of after several conversations or dates. As shared values are essential for successful relationships and marriage, it is helpful to discuss them as you get to know someone and before you move forward in a relationship.
Finally, online dating its actually less scary than it initially sounded and according to this research is a good way to meet your love of your life… 😛 
Read also:http://dating-news.net/index.php/online-dating-the-easiest-way-to-meet-whom-you-really-want/